A Return to Campus and a Return to Sport Participation—The Immediate Impact of Covid-19 on Athletic Departments Budgets
College and university campuses and facilities silent and empty the past few months through the Covid-19 pandemic shutdown are again coming to life. School administrators are daily framing and re-framing the future in preparation for students returning to campus. Not only are Athletic administrators discussing terms like social distancing, work-out, and train protocols, student athlete testing, student and staff training, essential and non-essential workers they too are daily forecasting what their future will look like when student athletes return to campus and are cleared to resume sport participation.
Every conversation is primarily driven by the following questions:
Will we have a significant drop in enrollment?
How do we regain our revenues?
How do we decrease our overall expenses?
What will our return to sport look like?
Yes, finances drive every athletic administration return to sport participation conversation. Just exactly what return to sport participation will look like is vastly different at each level of participation. The plan for NCAA Division I programs will be vastly different than the plans framed by NCAAA Division II and III and NAIA programs.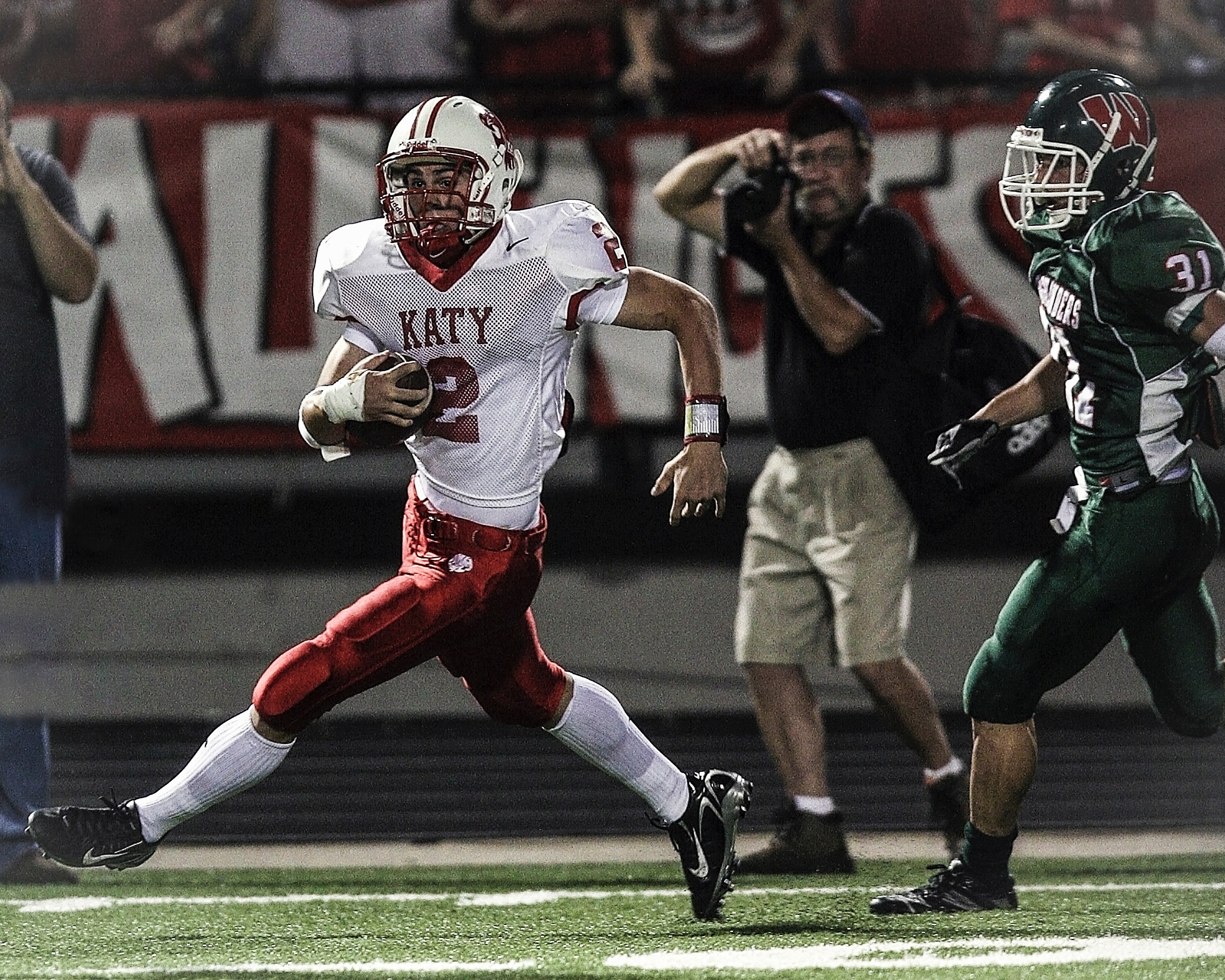 For the most part, conversations surrounding collegiate athletics and a return to participation have primarily focused on NCAA Division I programs, specifically football and basketball, and the revenue those programs have historically generated to sustain all programs at NCAA Division I institutions. Justifiably, the discussions focus on the growing concern for the lost revenue associated with these two sports. This income primarily offsets the overall budget providing finances for the non-revenue sports often referred to as the "Olympic sports" programs. Without revenue from the ticket-purchasing fans returning to stadiums, corporate sponsors, box suites, and renewed and television contracts, the future cannot be predicted.
However, the discussions around a return to sport participation at smaller colleges and universities are very much different. At the basic level of discussion these conversations about return to play and funding of athletics in the smaller Universities and Colleges in NCAA D II, NCAA D III, and the NAIA differ greatly from the NCAA D I model because they are centered on student enrollment and tuition not on external revenue streams. The funding of athletic programs at the smaller school level is primarily based on direct support from the annual operating budget at each institution.
Unlike their Division I counterparts, most smaller college and university athletic departments are funded with revenue derived from student tuition. These smaller college and university athletic departments rely financially on a larger percentage of the tuition and fees from students that participate in varsity athletics. Any drop in the student body enrollment of 5% or more can bring about stringent institution-wide budget woes for every tuition-dependent college.
Overall, operating with significantly reduced enrollment may be the most pressing conversation administrators are addressing at the small colleges and universities. In contrast to the NCAA Division I institutions where varsity athlete enrollment makes up a small percentage of the overall student body, in NCAA Division III, for example, the student athlete enrollment can be upwards of 30% of the undergraduate population and are therefore vital to the admission and enrollment goals and the tuition revenue goals of those institutions.
In NCAA Division I the operating budget is supported by Football and Basketball revenue in the range of 85% at some institutions. At the mid-major NCAA Division I Universities this percentage of support from football and basketball revenue shrinks considerably. Many small colleges and universities offer a broad range of sports—some with 22 sports (11 for men and 11 for women). Athletic budgets at these institutions can be in the $5 to $8 million dollar range, with nearly all funding coming from the colleges operating budget.
Without question, student athlete enrollment at small colleges and universities helps greatly to fuel the overall campus financial operations. Again, any drop in enrollment will directly impact institution-wide programming and personnel decisions. Administrators will be left with no choice but to either reduce programming expenditures or reduce personnel. Neither path is a path that institution administrators want to travel but they know the circumstances may require those decisions.
That being said, return to sport participation conversations by administrators at smaller colleges and universities are primarily driven by the questions below:
What are the funding challenges we can expect for our Department of Athletics?
How will our programming and personnel be impacted by reduced funding?
What will our return to sport look like?
With these questions as the foundation of small college and university return to sport participation budget discussions, USCAH Senior Associate Peter Smith, former Director of Athletics at Kenyon College reached out to three prominent NCAA Division III Athletic directors for direct insights into these issues.
Stevie Baker-Watson, Associate Vice President for Campus Wellness/Director of Athletics and Recreation at DePauw University and former NCAA DIII Management Council Chair

Kiki Jacobs, Director of Athletics at Roger Williams University and current Chair of the NCAA DIII Championship Committee.
Nan Carney-DeBord, Associate Vice President and Athletic Director at Denison University and 2019 Under Armor Athletics Director of the Year
Their conversations provide an insightful glimpse of how they see managing the future of the smaller colleges' athletic department's transition to the 'new normal'.
With tightened and decreased budgets proposed, what challenges will small colleges and universities face?
Baker-Watson commented: "Prior to the COVID-19 pandemic, private liberal arts institutions were already making changes on their campus. For some, this meant adding sports and for others maintaining the status quo and tightening expenses.
I think institutions, at the Division III level, will be cutting off their nose to spite their face by making significant cuts to athletics programs that are supporting the institution's overall enrollment goals. Colleges that are surviving, spend too much time remembering who they were, instead of who they could be.
I'm biased, but if more than 30% of your enrollment comes from students who choose your institution because they love your academic programs and the athletic programs, why would you take a risk and make that an and/or statement?"
Jacobs' view echoed this sentiment: "More schools will be tightening budgets especially when it comes to athletics or student programming. As for athletics, some schools might offer fewer sports, they might limit the number of contests, limit travel opportunities or expect coaches to fundraise for things that used to be provided by the University."
What are some of the NCAA DIII governance concerns with respect to funding? What if funding is reduced significantly?
Baker-Watson: "I don't envy the DIII Governance structure right now as they will be forced to make some challenging decisions. Do we still want 75% to go to Championships and 25% to non-championship expenses? A lot of good non-championship programming will have to be championed by the individual conferences and institutions."
Carney-DeBord: "Whether the NCAA honors championships or not, the NCAC will continue to compete with the focus on conference championships. It will all depend if we will delay start; condense semesters; and determine how late a Fall sport season can actually begin."
Every financial discussion will focus on programming and personnel. With respect to student athlete healthcare would you consider personnel reductions?
Jacobs: "I would like to say they would be protected. It would all depend on the number of sports a school has. They, (athletic trainers) are spread thin already, so I'm not sure we can tax them anymore."
Baker-Watson: "Health and safety should always be a protected area in college and by proxy this means athletic training/sports medicine. The most important expense in this area is personnel and this should not be cut.
Most of us are probably understaffed in this area to start with. Institutions may find that reducing their "supply" budget is reasonable and it will not affect patient care."
Should specific actions or decisions based on travel and schedules be considered?
Baker-Watson: "I agree that travel adjustments must be considered."
When asked if a reduction from double to single round-robin formats would significantly help reduce costs with colleges picking up more 'local' non-conference games to make up for reduced conference play she pointed out:
"If we don't address the expectation to play "the maximum" under bylaw 17 (playing and practice seasons), either through legislation or leadership, moving to a single round-robin will not change finances directly.
We'd probably have to travel further and spend more to make up the lost games if the maximum doesn't change."
What is your advice for your peers on how to cope now and in the future with the stress and enormity of the situation for them in the months ahead?
Jacobs: "Use this time creatively. There is some comfort knowing everyone is in the same boat. Talking with other colleagues has helped me to cope with all of this. Getting ideas on how to help engage staff during this time has been helpful. Many of those back-burner projects that we never had time to get to are finally getting done. That is an unseen benefit.'
Baker-Watson: "To borrow from our recently retired DePauw Football Coach, Bill Lynch—"You have to keep the main thing the main thing". And at this moment the main thing is your Health and Safety, the health and safety of your student athletes. The Health and Safety of your community.
We need to figure out how best to deliver academic content before we can figure out how to resume our residential spaces and supporting programs like athletics. I have confidence in the way we have stewarded our expenses and know that we will financially survive."
Carney-DeBord: "Be certain to manage by your firmly established values individually and collectively by using the following:
Take care of yourself, continue fitness, good sleep/eating habits, now more than ever
Take care of family
Be a servant leader in all that you do
Be outwardly focused: communicate even when you don't feel like it by
Zoom, google, text, email, phone...even send a hand-written card when time permits
Empower and compliment others for their leadership.
Continue to support professional development.
Be creative and embrace others creativity
Be the light that shines every day—ignite your own light and share with others.
Never isolate
Read, read, read: Growth Mindset"
In the simplest sense, Baker-Watson, Jacobs and Carney-DeBord stressed the need for a common denominator across all NCAA Divisions and the NAIA—navigating the return to campus and the return to sport participation must include a deliberate plan to minimize changes to programming and personnel. The expected reduced enrollments will bring about a reduction in the department of athletics budgets and at many institutions, the budgets have already been reduced. To be clear, there is one area where reductions cannot take place—healthcare, safety, and wellness
As the Covid-19 restrictions are lifted our campuses and athletic facilities across the nation are no longer silent. In our new normal, student athletes will once again compete and fans will celebrate these returns to competition. Yes, finances drive every athletic administration return to participation conversation and decision. Just exactly what a return to participation will look like is vastly different at each level of participation. The plan for NCAA Division I programs will be somewhat different than the plans framed by NCAAA Division II and III and NAIA programs.
Administrators at NCAA and NAIA colleges and universities, regardless of school size, must prepare for that eventual return and ensure, despite all of the budget reductions and changes, student athlete health care and safety remain an area where reductions cannot take place. Above all else, we must ensure the health and safety of student athletes and staff are not compromised. A premium must be placed on student, staff and faculty health and safety. The athletic department and campus health professionals must be supported as any return to sport participation is navigated.
For additional information and programming to ensure your institution is prepared for a return to campus and a return to sport contact and collaborate with USCAH.