This is definitely a unique time for athletics as we deal with the effects of COVID-19 and the athlete's return to sport and training. Athletes have been separated from their regular training and sport activity for prolonged periods of time during this recent pandemic. Although we are not exactly certain how long this break from regular training and sport will be, it is likely that most athletes returning to training and sport activity will have had at least 2-4 weeks away from these activities.
This forced time off is an opportunity to reflect on the best strategies and protocols for return to training and sport activity following a significant time away from these activities. All athletic medicine, sport performance professionals and sport coaches should be actively engaged in the development of the return to training and sport activity programs that will protect athletes from injury and allow a successful transition back to full activity.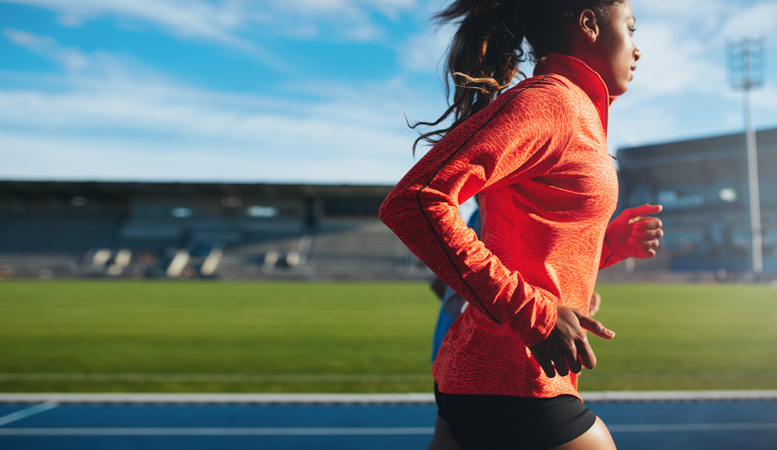 Transition Periods
The concept of "transition periods" is a critical component of the return to activity and sport protocols. A transition period is a specified amount of time that is required for an athlete to gradually adapt to full training and sport activity following a period of inactivity or a change in activity (i.e. new training techniques, a new coach). It is essential that transition periods are utilized to prevent significant health issues in athletes such as Exertional Rhabdomyolysis and Exertional Heat Illness.
A collaborative approach that involves sport coaches, athletic medicine staff, sport performance personnel and athletes is essential to make certain each athlete has a transparent plan for return to activity and sport.
The first step in the process is to determine the current activity/fitness level of each athlete as they return to sport or training. This will allow for a very directed approach to "transition" the athlete back to full activity levels in a supervised progressive fashion.
The following principles must be considered in this process of creating and implementing a Plan for Return to Sport for your organization.
The plan must be based on sound, evidence-based principles developed by leading experts in the field of health, sports medicine and sports performance.
The plan needs to be communicated and transparent with all stakeholders including athletic medicine staff and the student athletes—everyone needs to understand the process for a safe return to full activity.
The implementation of the plan must be intentional and monitored by a sport performance professional or a sport coach if a sport performance professional is not available
Coordination of all aspects of the student athlete's life is critical during this transition period—including strength training, conditioning, sport specific activity, recovery, sleep and nutrition.
Perhaps the most significant component of the plan is the creation of a process to focus on the mental health and emotional well-being of the student athlete.
We have all had varying levels of stress during this time addressing the pandemic associated with COVID-19. We can help ease that stress, keeping the best interests of student athletes in mind, with the creation and implementation of a Return to Sport Protocol.
When we focus on the mental and physical well-being of each student athlete we can ensure a smooth transition for all involved. To do so, we must create a community of collaboration that includes mental health professionals, athletic medicine, sports performance professionals, athletic coaches and support staff to ensure we properly addressing student athlete health, wellness and safety. The overall objective continues to be a safe return for athletes to training and sport activity while also minimizing risk of injury.
The following references are provided for return to activity following COVID-19: