New partnership provides accessible athletic healthcare consulting, education delivery, and resources to GLVC member institutions

AUGUST 10, 2020 -- The U.S. Council for Athletes' Health (USCAH) and Great Lakes Valley Conference (GLVC) have announced a new partnership designed to prioritize strategic, third-party educational support and dedicated attention to athletic healthcare and safety. USCAH is an official GLVC conference partner, offering all GLVC member institutions access to athletic healthcare consulting, assessment, and educational and compliance services to optimize their student athlete healthcare delivery systems.
"As we work collaboratively with our institutions to address issues that impact the health, safety, and welfare of our student-athletes we are constantly looking to provide resources to assist them in their efforts. Our partnership with the U.S. Council for Athlete's Health (USCAH) will provide our league members with access to experts in the field who can help us navigate through various medical and legal topics. Providing our schools with the USCAH educational materials will certainly be a valued component of membership for our 15 institutions," says GLVC Commissioner, Jim Naumovich.
The GLVC and USCAH partnership is dedicated to the promotion of prioritized athlete wellness through athletic healthcare and safety guidance, collaboration, and resources for GLVC stakeholders.
USCAH's offering to GLVC member institutions includes access to a new, virtual athletics healthcare education and compliance platform developed by sports medicine experts, Athletics Healthspace. Athletics Healthspace was developed by USCAH and HB Innovations, LLC, a wholly owned subsidiary of Husch Blackwell, as a new way to deliver healthcare education to athletes through assessments, training, and third-party support. The completion of USCAH-guided educational materials (including customized coursework and testing) allows GLVC member institutions the ability to become USCAH Preferred, a designation identifying institutions who demonstrate their commitment to athlete healthcare and safety.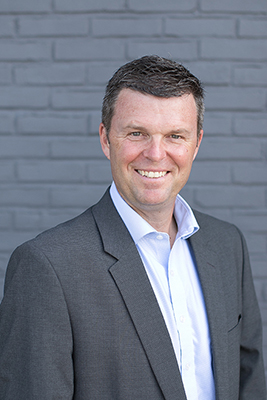 "It is our mission to collaborate with athletic organizations to inspire and ensure athlete health and safety is apriority, which is why we are excited and honored the GLVC has selected us to partner on an initiative to do just that," says James R Borchers, MD MPH, Co-Founder & President at USCAH. "This partnership provides access to education on important athlete healthcare and safety concepts and allows the GLVC to work towards the USCAH Preferred designation; a certification designed to display the conference's dedication to athlete wellness not only to its member institutions but to all its stakeholders at large."
USCAH is available as a resource to GLVC member institutions immediately. Interested parties can contact info@usah.com for GLVC partner programming.
About GLVC: The Great Lakes Valley Conference is one of the premier NCAA Division II conferences, comprised of 15 member institutions from three Midwest states (Illinois, Indiana, Missouri) and more than 7,000 student-athletes, 64,000 students and 600,000 alumni. Founded in 1978, the GLVC sponsors 24 conference championships, has won 18 NCAA Championships, and ranks third among 23 NCAA Division II conferences in Federal Graduation Rate (66%) and Academic Success Rate (82%).
About USCAH: The U.S. Council for Athletes' Health (USCAH) was founded upon the apparent need within athletic institutions for trusted, independent partners with the experience and expertise to advise and consult with organizations regarding their healthcare delivery system. USCAH is committed to providing independent and unbiased medical expertise to organizations and individuals dedicated to the optimal health and safety for the athletes they serve. For more information, visit uscah.com.
# # #